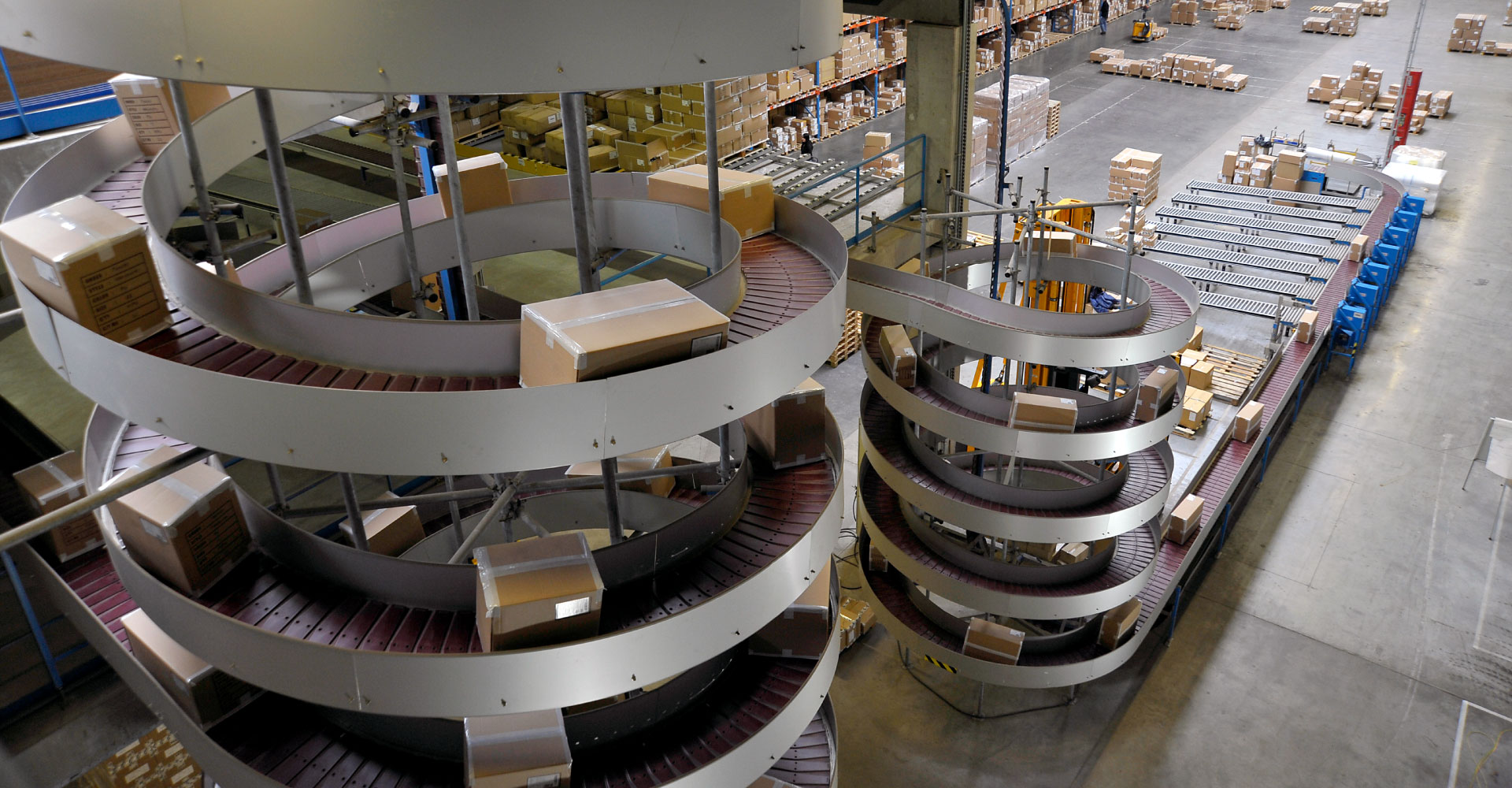 Distribution processes can be extremely multilayered and complex. Especially when various delivery routines and distribution channels are combined into a single overall concept.
More Information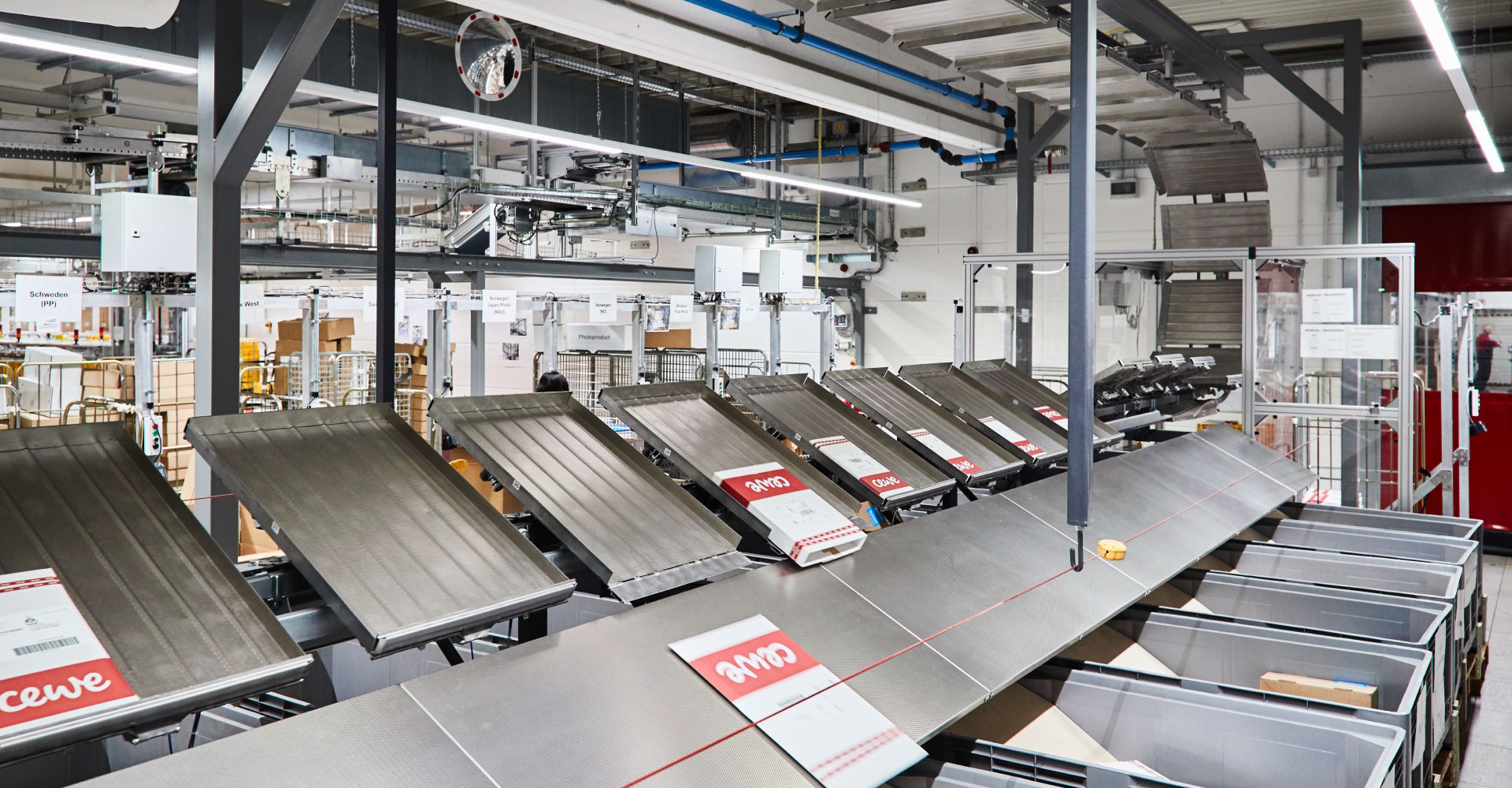 Denisort Compact is a modular vertical sorter designed for the sortation of items with a weight of up to 12 kilograms.
More Information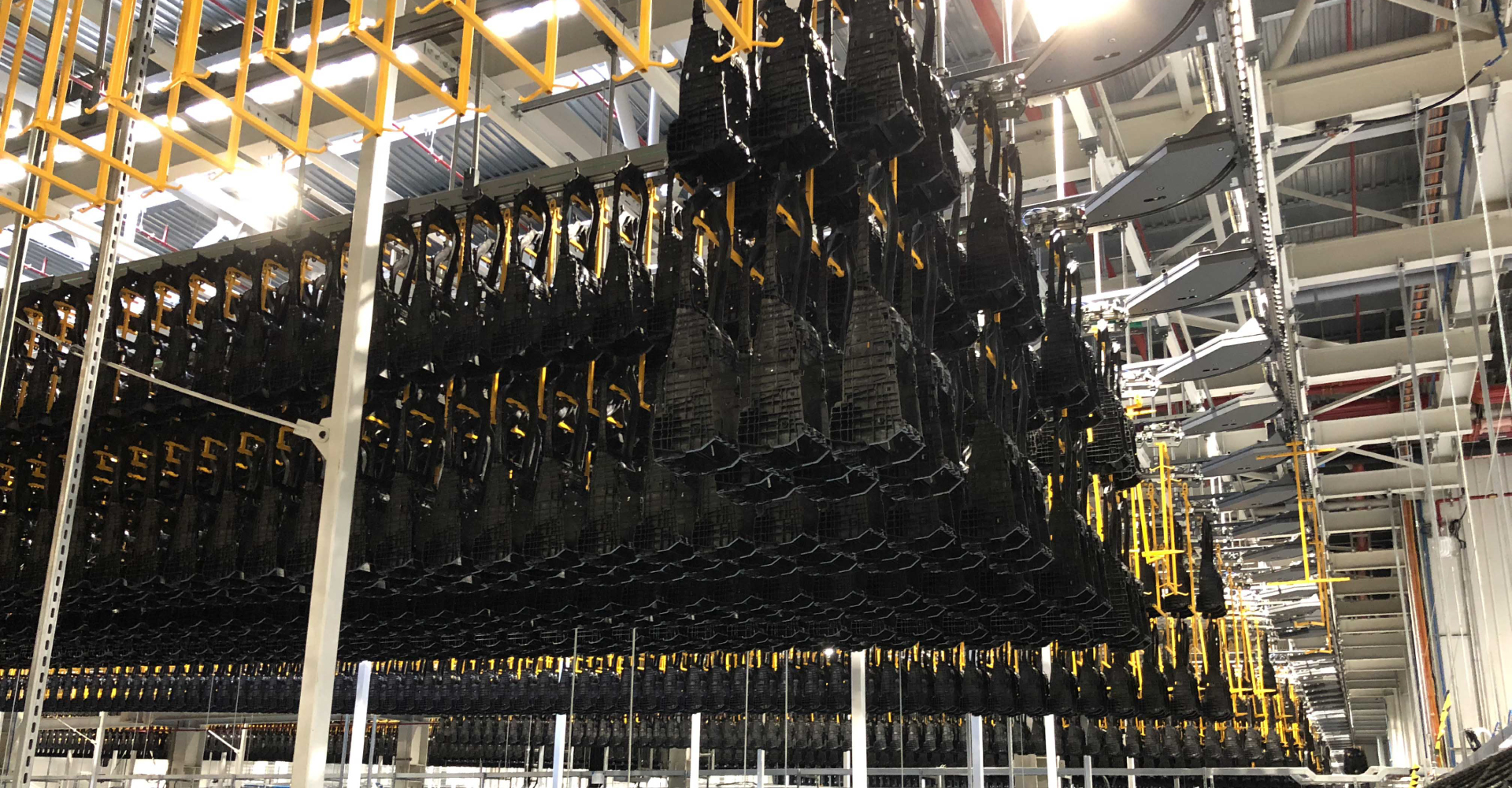 Reliable conveyor and sorting technology from Ferag effectively links the various sub-processes in the automotive industry. Thus the Skyfall overhead system is perfectly suited for buffering, sorting and sequencing components weighing up to 20 kg.
More Information
Solutions
Our diverse solutions at a glance.
Industries
No matter which industry, we optimise your material flow.
Products
Select your suitable product area.
The transport and sorting solutions for intralogistics are a derivative of Ferag's conveyor technology, originally developed for the production of…
Ferag is the global market leader for conveying and processing systems in the graphical industry. Mailroom systems for small and large circulations…